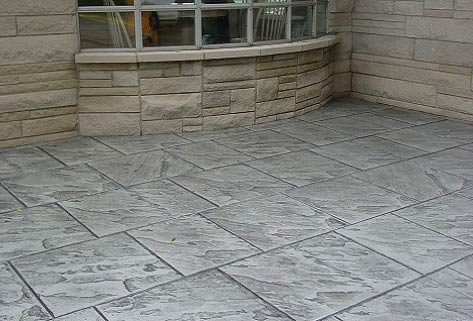 Happy Wednesday everyone!  Are you contemplating a Spring sale?  As YOUR Guelph REALTOR, Krystal Moore, I would like to start looking at how to increase your Curb Appeal as a potential Seller.  After speaking with several Guelphites concerning what they would like to learn more about, today's focus will be on the fun and exciting topic of Stamped Concrete.  While I personally am NOT an expert in the art of concrete, I AM very good at finding the right information quickly and efficiently. 
Thanks to Elite Concrete for pointing me to The Concrete Network, which is a great resource for all things concrete!
Stamped Concrete  http://www.concretenetwork.com/concrete/stamped_concrete/
By imprinting patterns in freshly placed concrete, you can achieve the
high-end look of stone or brick pavement-and often at a lower cost
By Anne Balogh, The Concrete Network
Stamped concrete, commonly referred to as textured stamped concrete or imprinted concrete, is concrete that is designed to resemble brick, slate, flagstone, stone, tile and even wood. In this section you will see how stamped concrete can be used to beautify pool decks, driveways, entries, courtyards, and patios.
Due to the wide array of options when it comes to concrete pattern, concrete colors, and the cost of stamped, or imprinted concrete in relation to the materials it is a substitute for, the choice of stamped concrete is becoming more popular and frequent.
Colors and patterns for stamped cement are often chosen to blend with other stone, tile or textured concrete elements at the residence. Complex designs incorporating steps, courtyards, and fountains can be achieved when patterns are pressed into the concrete. Stamped concrete can also be blended with other decorative concrete elements such as exposed aggregate finishes and acid-etch staining, along with a particular pattern, such as running bond brick, hexagonal tile, worn rock or stone. Concrete provides the perfect canvas for creating an economical replica of more expensive materials, and yet still maintaining a very natural, authentic look.
Stamped Concrete DIY
http://www.concretenetwork.com/stamped-concrete/diy.html
Is it a do-it-yourself project?
By Chris Sullivan, ConcreteNetwork.com Columnist
                       
Artesano Decorative Concrete in Gaithersburg, MD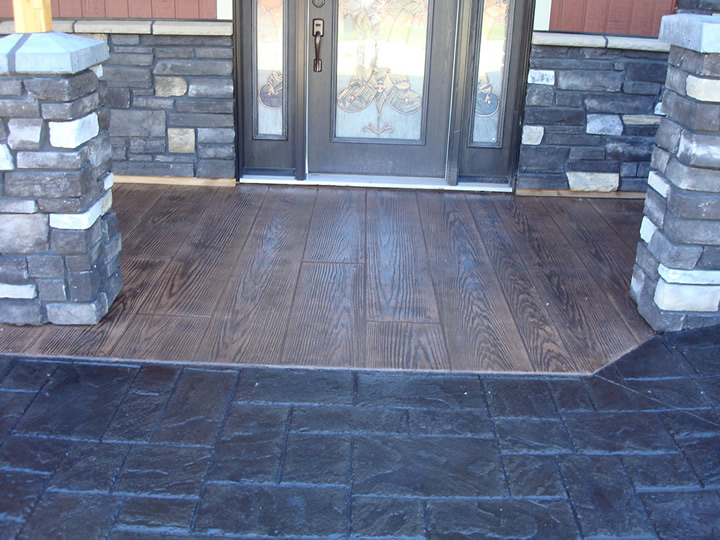 The short answer is NO! Before I go any further I have to confess that I am a weekend warrior, and I love doing projects around the house. There is not much I won't try to tackle myself, so making the statement that stamped concrete is NOT a DIY project does not come lightly from
my lips. One of the main reasons I preach that stamped concrete needs to be left to the professionals is that you only get one chance to get it right. Concrete, especially stamped concrete, is unforgiving and expensive in terms of materials and time. Unlike carpentry, plumbing, or electrical work, concrete does not come apart, and you can't come back tomorrow to finish if you run out of time or patience.
Here are four reasons why stamping concrete is not a do-it-yourself project:
Concrete Basics
Concrete Placement
Concrete Color Issues
The Process of Stamping Concrete
For those DIY'ers brave enough to still want to try stamping concrete themselves after reading my attempts to talk you out of it…the job is not done. In fact, the curing, cleaning and sealing processes typically cause more issues then the previous steps outlined above. I am all about the bottom line, and the bottom line is that stamped concrete is not a DIY-friendly practice. Don't be fooled that by watching a 5-minute "how to" DVD or video, or checking out the many tutorials on YouTube.com, that you are prepared and ready to stamp, as these provide just enough information to really get you in trouble. My advice is plain and simple: stamped concrete is better left to the professionals.
Here's an overview of the steps involved when stamping concrete: How to Stamp Concrete
Find a Stamped Concrete Contractor
Kr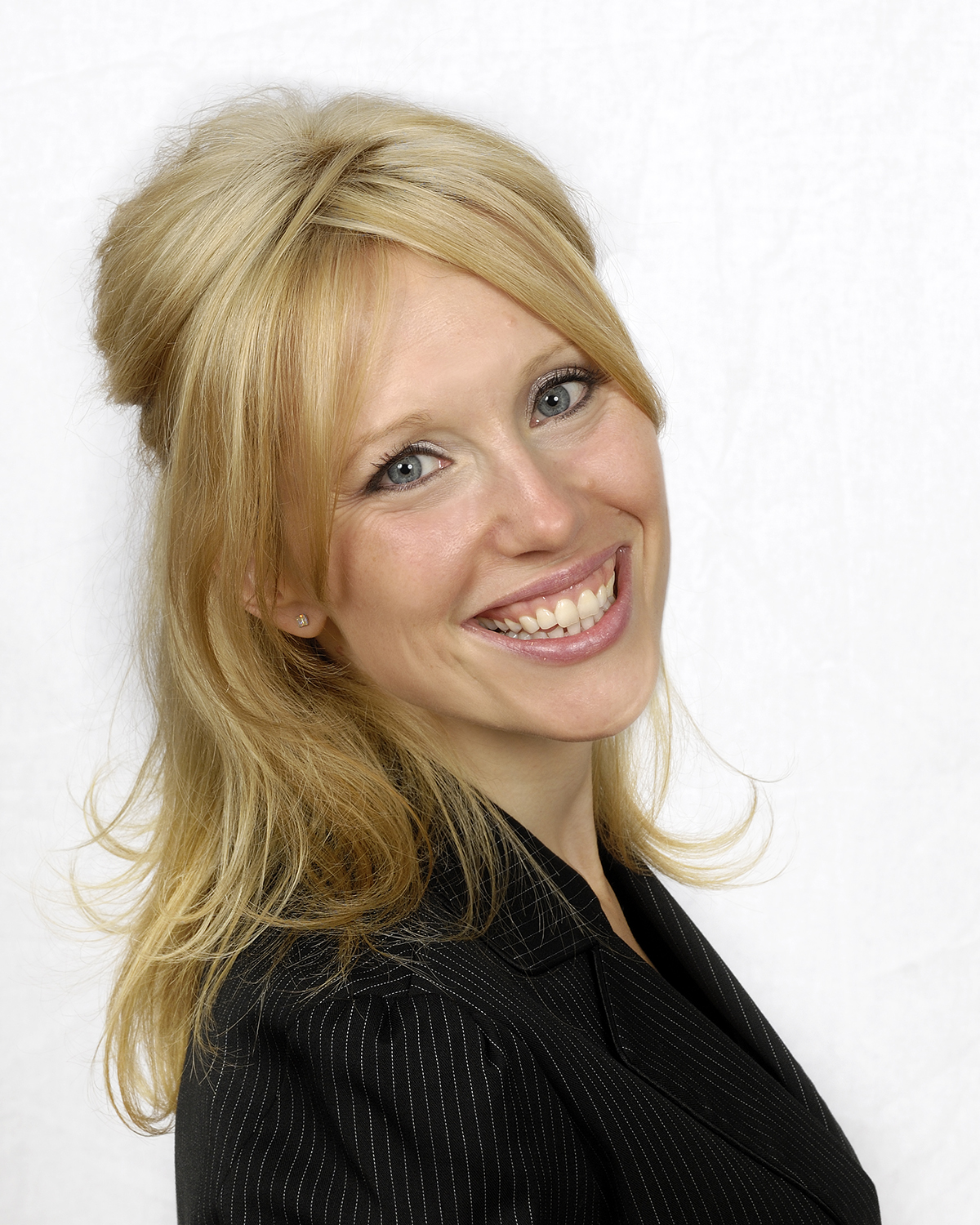 ystal Moore, Sales Representative
Royal Lepage Royal City Realty,
Brokerage
Independently Owned and Operated
214 Speedvale Ave.
W.
Guelph, ON N1H 1C4
Phone: 519-821-6191
Direct: 519-400-8394
Email: Krys@Krystalmoore.com
Email: Kmoore@rlproyalcity.com
Why choose Krystal? 
I have over 15 years' experience in Sales and Customer Service, I am motivated, dedicated and have a solid background in law.  I consistently go above and beyond to make my clients feel important, valued and appreciated!
Want to know Moore?
www.facebook.com/KrystalMooreRealEstateSales
www.facebook.com/GuelphFirstTimeHomeBuyers
twitter:  @Krys_Guelph
www.KrystalMoore.com